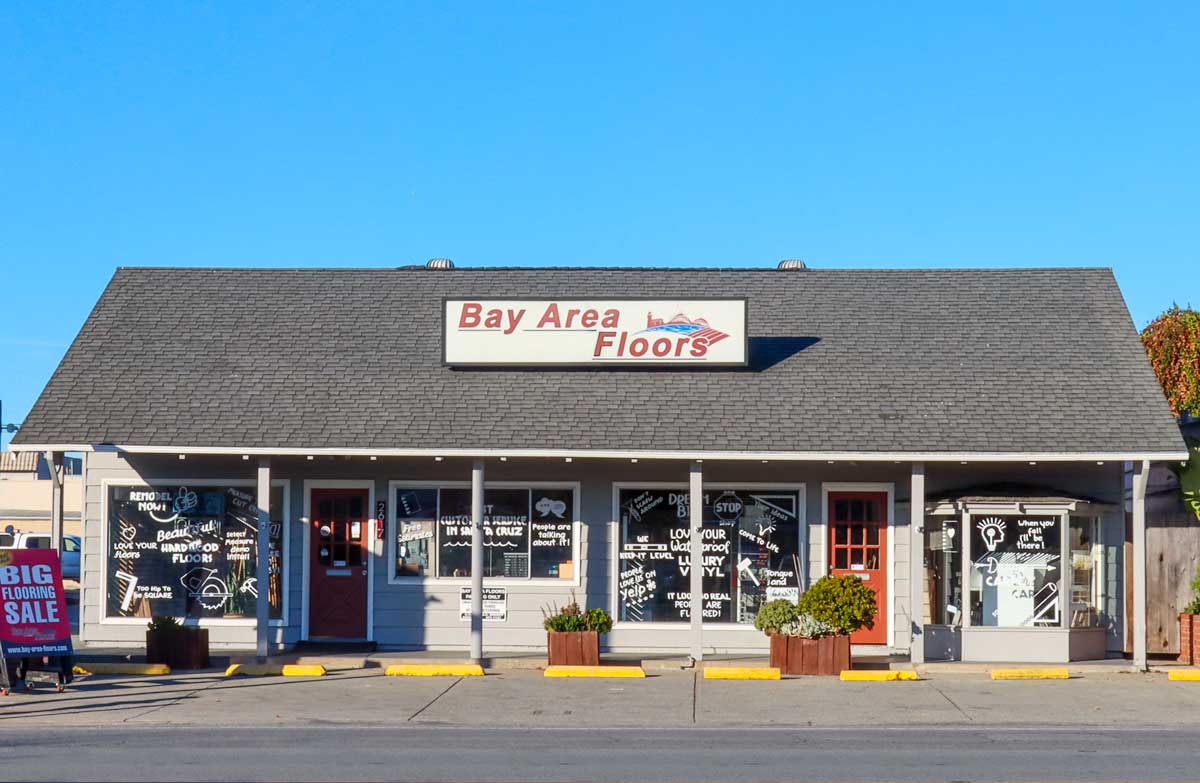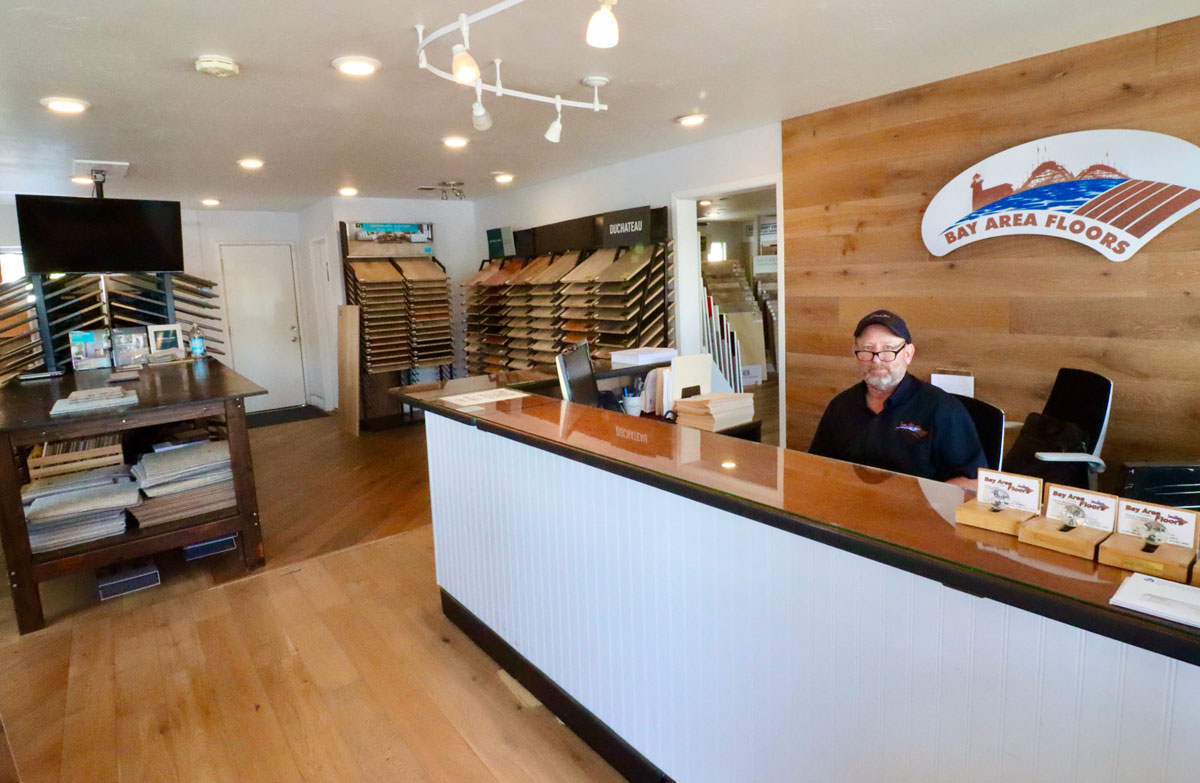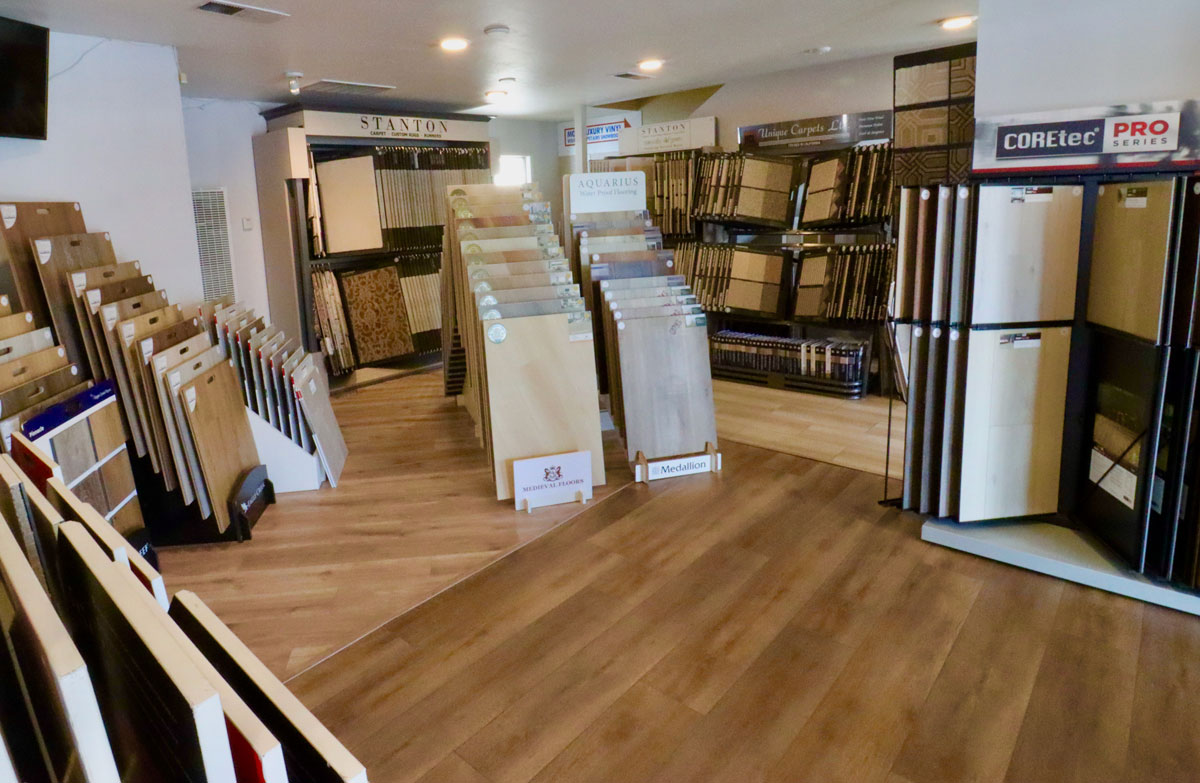 Main Showroom
Don't underestimate the small grey house that is our MAIN SHOWROOM! We're the little house with BIG CUSTOMER SERVICE!
Here we display our premium and most popular lines of hardwood, luxury vinyl plank & tile, and carpet. This highly curated "powerhouse" of a showroom is backed up by 10,000 SF of additional sales and warehouse space allowing us to offer value and in-stock products, installer supplies and a huge selection of clearance remnants.
A robust warehouse operation ensures efficient ordering, receiving and delivery of flooring for your project.
Upward of 40 workers support our operation. This includes teams of seasoned installers who are experts in the types of flooring they install, a warehouse crew and a pre/post-installation (PIT team) who move furniture, demo existing flooring and replace your belongings once your project is complete.
Friendly, Knowledgable Customer Service
Great Product Selection and Top Brands
Hardwood, Luxury Vinyl Pank, Tile & Carpet
High-Quality Barriers and Padding
In-House Interior Design Services