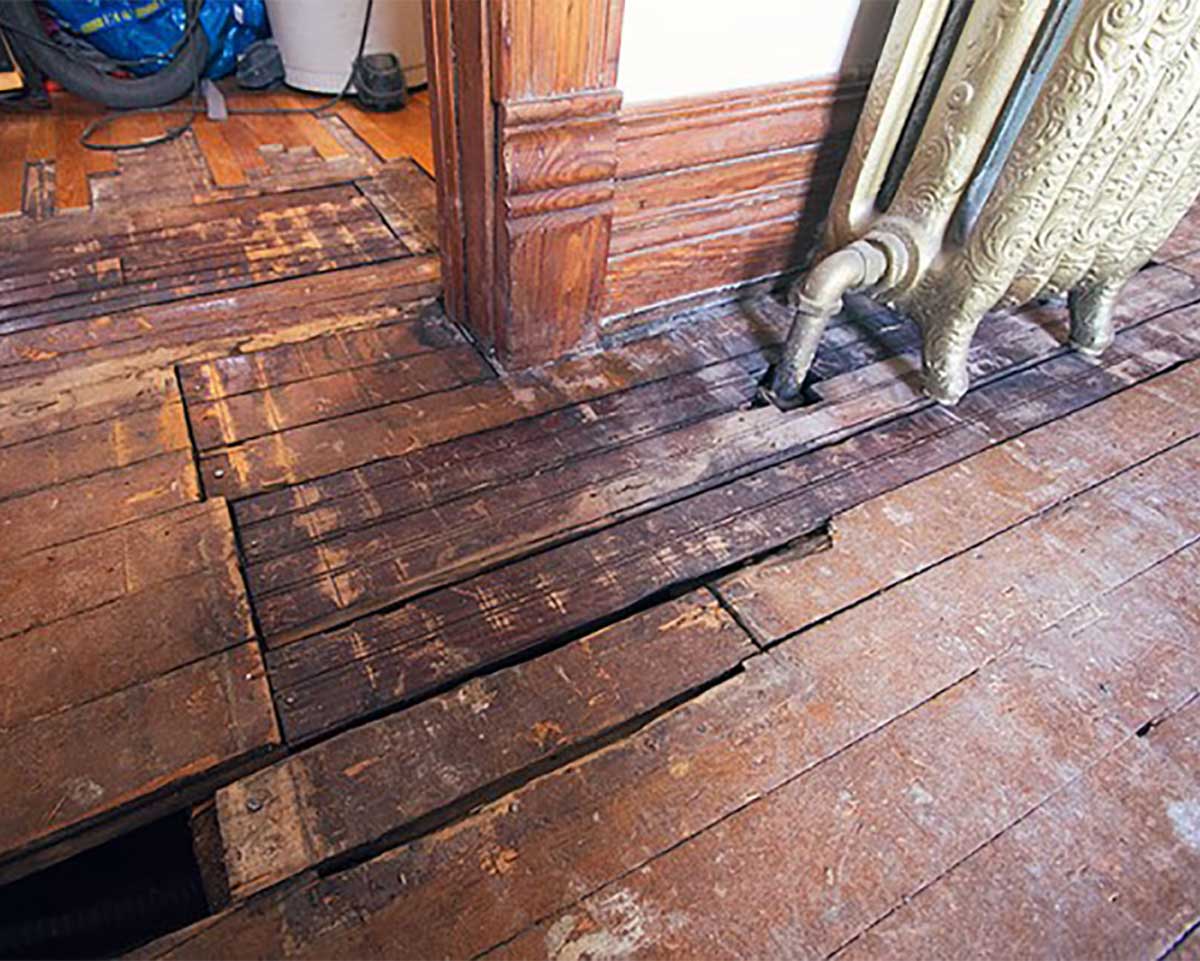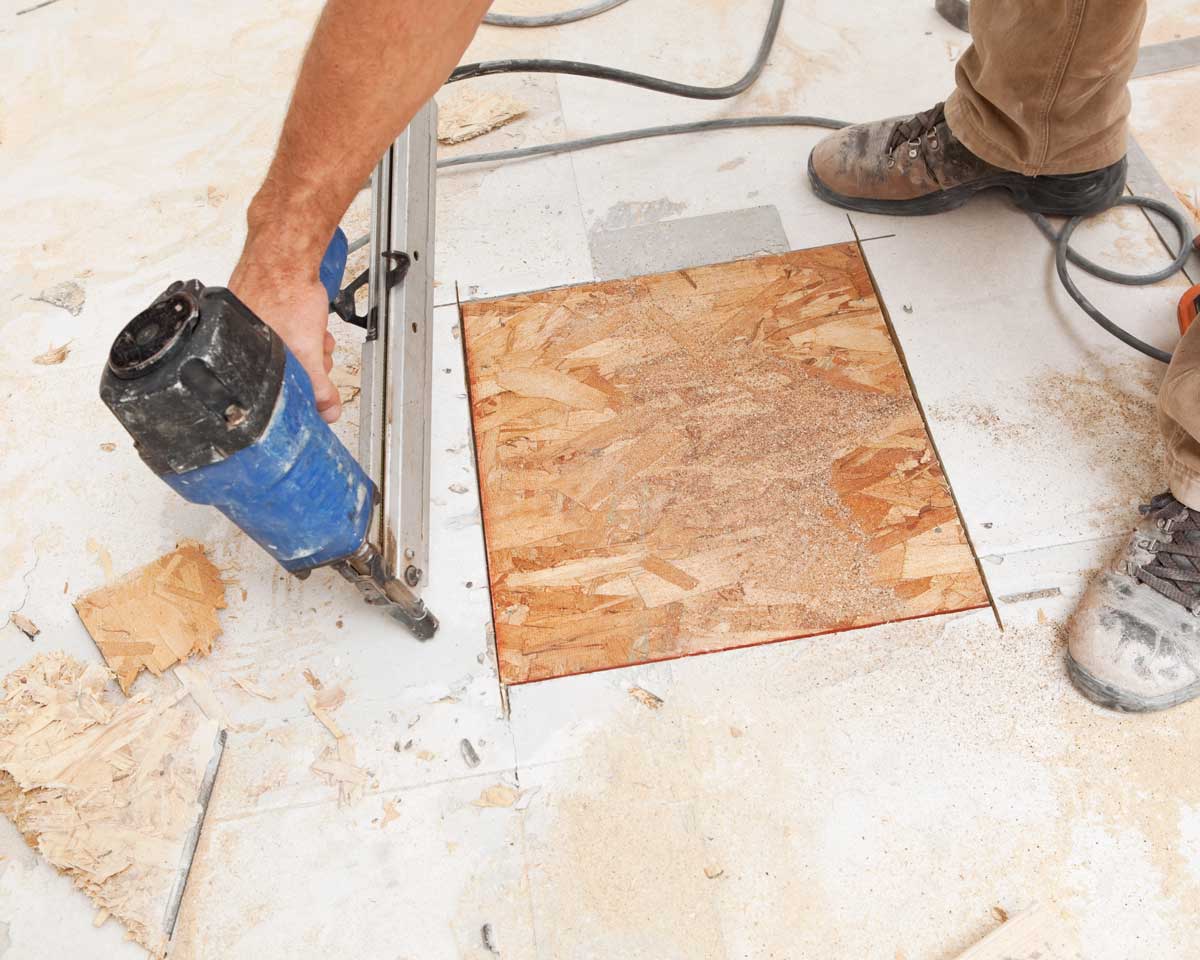 Sub-floor Repair
When our Project Manager comes to do your free in-home estimate he will evaluate your sub-floor.
Sometimes it is obvious that your sub-floor has been compromised. Other times the problem is not discovered until we have demolished your existing flooring. When this occurs we will communicate with you immediately and inform you of any additional costs if we do the repairs. We always give you the option to correct the problem yourself or hire your own specialist. You may need to bring in a plumber, engineer or another expert if the conditions warrant it, before we can continue with the project. If the fix is within our capabilities, we will repair or replace damaged joists and plywood or make your concrete sub-floor FLAT using trowel-able underlayment and self-leveling concrete underlayment. We will also make recommendations for moisture remediation systems for applications when the sub-floor moisture content is not acceptable for the application of the specified flooring. Raised areas would be treated with our dustless grinding equipment.
Evaluate Your Subfloor
Make Structural Recommendations
Suggest Moisture Remediation/Solutions
We work with your professionals.
We can do your minor repairs and leveling.