Testimonials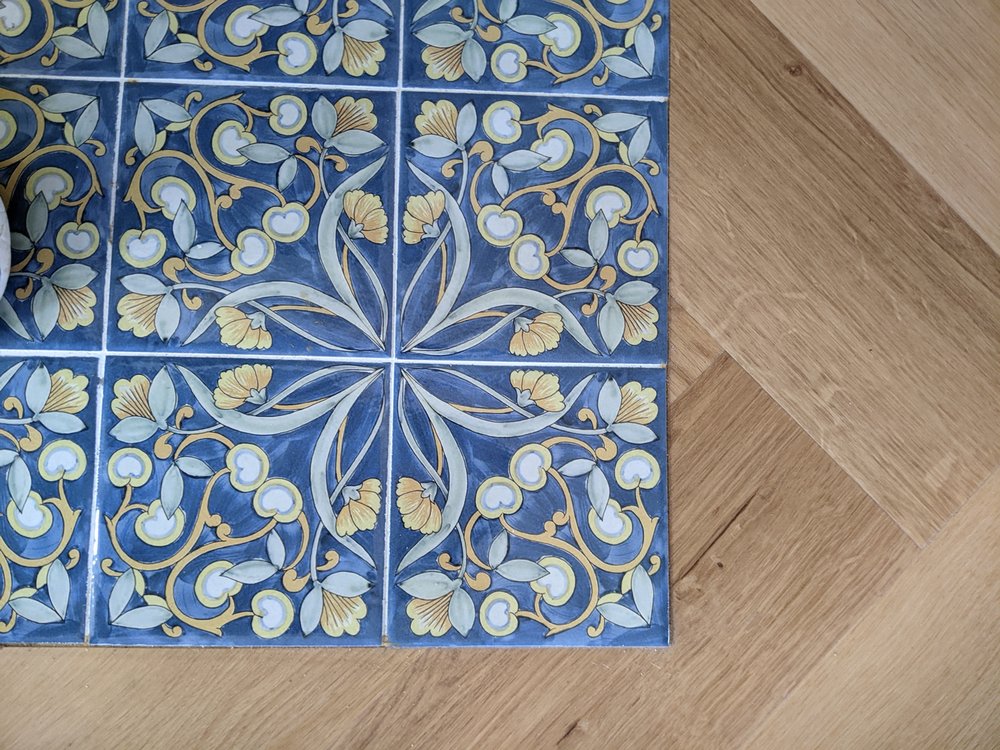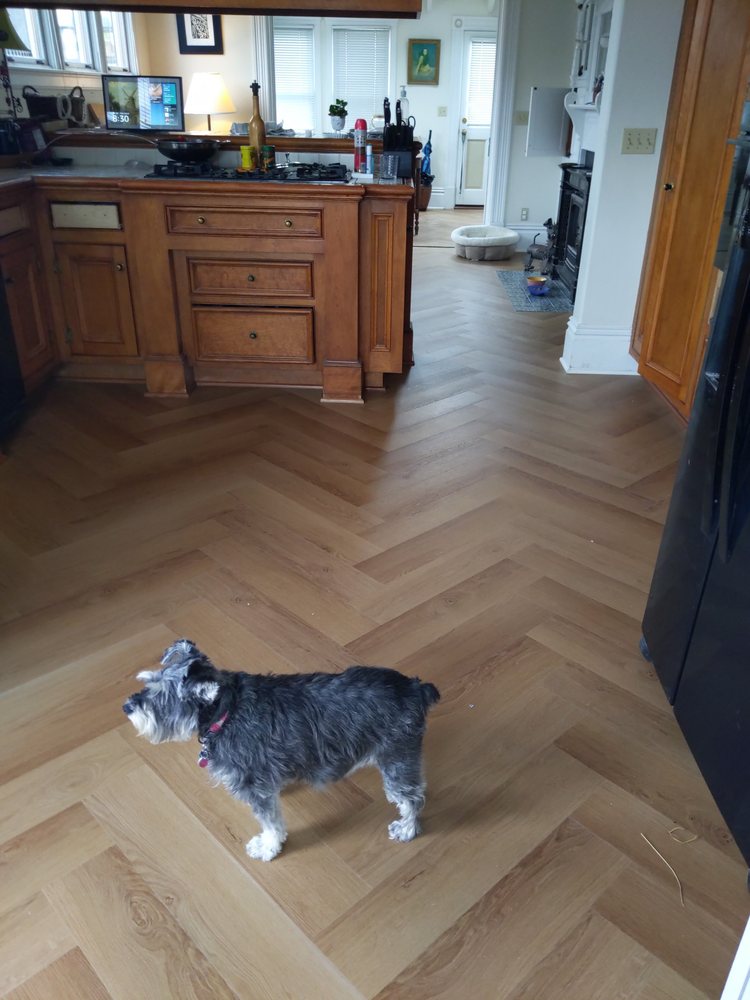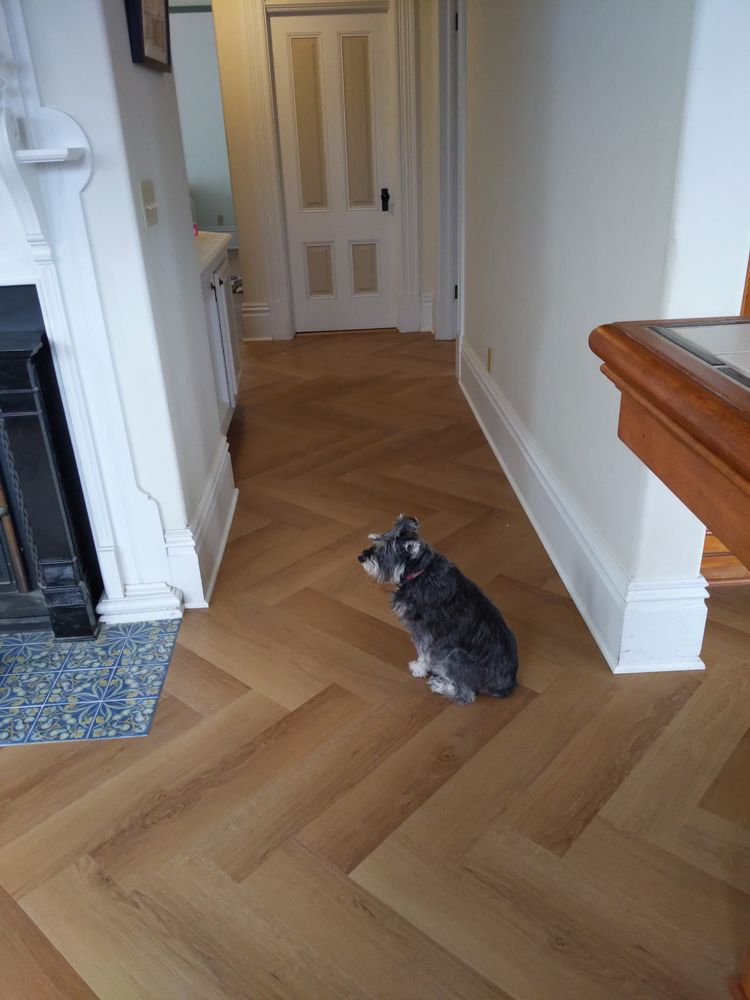 I have a Victorian house. To say my floor job is difficult is an understatement. We chose Gaia – Red Series Luxury Vinyl in a Herringbone pattern for our main rooms. From the minute I walked into the showroom, throughout the measuring and installation process, BAF was STELLAR. Angel and Nicholas, the main installers, took the time and care to deliver the quality work that a victorian demands. To appreciate what a great job they did — look how tightly they were able to join my hearth and the floor boards — no t-molds necessary to cover hurried work! I couldn't have asked for a better Sales effort (thanks Robert!) or installation process. The bid was spot on, the team showed up on the day promised, and most importantly the craftsmanship of this team is bar none. I LOVE MY NEW FLOORS and I will go back to Bay Area Floors for future flooring needs.
Bay Area Floors did a wonderful job with carpet. I could not be happier with their work. Robert Hodge is an exceptional project manager to work with – I would recommend him to anyone, at any time. You could not find a better person to work with. And the installation team of Fuzzy Stephens and his son Travis (5th generation carpet installers, they said) did an excellent job in every single way – the place looks fantastic, and they were like magicians in how expertly and quickly they completed the job. Thank you so much!
Our water softener recently sprung a leak and dumped water all over the kitchen/dining room area of our home. …. With the money our home insurance company gave us we decided to look around for something better than what we had. …. After visiting with Scott at BayArea Floors we decided on LVP, (luxury vinyl plank).  This material has the look and feel of wood but is waterproof so we wouldn't have to worry if we ever had a problem with our water softener again.  This also means that you can put LVP in places you wouldn't want to put wood like the kitchen and bathrooms.  Scott was very knowledgeable and helpful.  He walked us through the different options and brands.  We finally decided on Gaia material. Scott had his team drop off the material on a Thursday and his installer called me the next day and scheduled his guys to come by on Saturday morning.  A team of 3 arrived right on time at 9am and got right to work.  They finished up the entire job, (over 600 sq ft.) in a single day.  They even helped me put my washer and dryer back in place when they were done with the floor.  I was especially appreciative of the fact that they cleaned up after themselves.  I've had many other contractors in my house recently and they leave the house a mess every time.  Drives me nuts. I can't recommend Scott and the people at Bay AreaFloors more highly.  Our floor got done quickly and professionally and at a great price.
Outstanding team, from Dave Montanari in the front office, to the demo guys and finally the talented installers Angel and Nicolas, who were professional and competent. Dave rolled with the changes that happen in jobs like these and checked in with us throughout the process. Great customer service, beautiful results and nice people.
Wow these guys know how to repair and replace hardwood floors. Angel and Nicolas are unbelievable at putting in floors to repair after 18 years they look brand new. They are very professional, courteous and take their job with pride. You'd be foolish not to hire Bay Area Floors as they truly understand flooring. Great job guys!  Thank you and also thank you Robert for managing a great team!
High quality work- fast and professional. The guys doing the work were just wonderful. They completed the job in less than two days- demolition to clean up. They were courteous, friendly and it was fun listening to them get a long so well. Thank you to Robert, Steve and the crew!!!