Our Team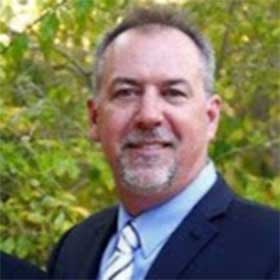 Scott Boates | Owner, General Manager
Scott Boates is the owner and General Manager of Bay Area Floors and is a licensed and bonded contractor. He has been in the floor covering industry for over 30 years and his experience ranges from large commercial projects, multifamily housing, custom homes and new housing developments. Scott's goal is to ensure Bay Area Floors outstanding reputation for quality, service and value remains as the foundation for building relationships with our customers.
"We build relationships one floor at a time." – Scott Boates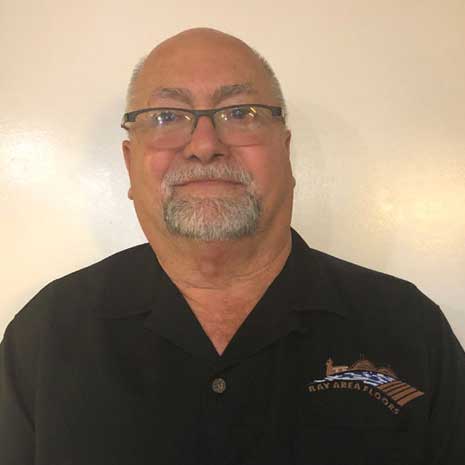 Frank Vickner | Former Owner, Sales
Bay Area Floors founder Frank Vickner, is a licensed and bonded contractor for all floor covering surfaces. He has been serving Santa Cruz and the surrounding communities for over 40 years. Frank is well-respected for his professional standards and exceptional customer service, but also for being an honest, hard-working family man who does absolutely everything in his power to ensure his clients' satisfaction.
"It has been our policy to treat customers like friends and family." – Frank Vickner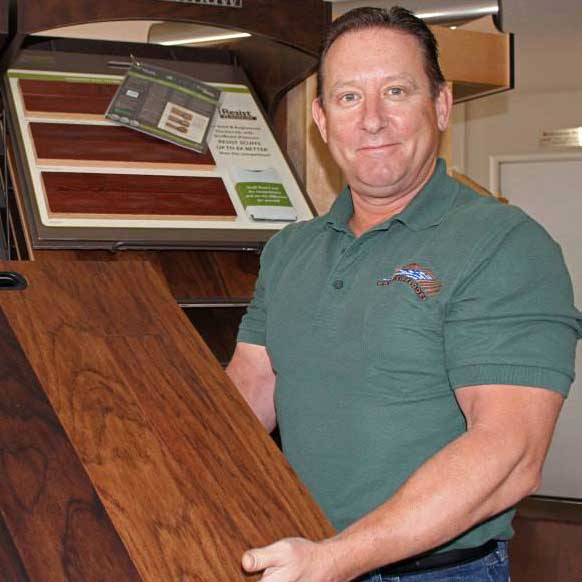 Robert Hodge | Project Manager
Robert Hodge started out in the flooring industry over 25 years ago doing carpet installation. After a few years of installing, he successfully moved into the project management side of the business. He has worked with every kind of flooring we offer and can help assist with selections that are in line with the priorities of his customers. Robert will provide great customer service, and help you through every step of the way with all the knowledge and skills he has acquired over the last 25 years he has been in the flooring industry.
"If people like you they'll listen to you, but if they trust you they'll do business with you" – Robert Hodge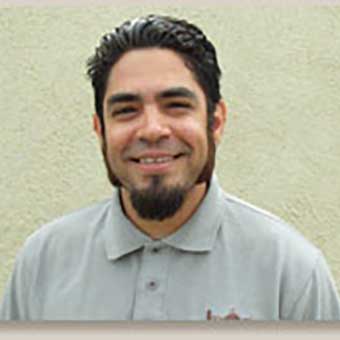 David Montanari | Project Manager
David Montanari has been in the flooring business for over 18 years. David began as an installer of carpet, vinyl & laminate flooring, which continues to be a great foundation for what he does today. Working for several local companies, he progressed to project management and then to a combined sales & project management role at Bay Area Floors. Dave says joining forces with Frank Vickner at Bay area Floors, an un-rivaled full-service floor covering store in Santa Cruz, was one of the best decisions he's ever made.
"We'll make it happen…whatever it takes!" – Dave Montinari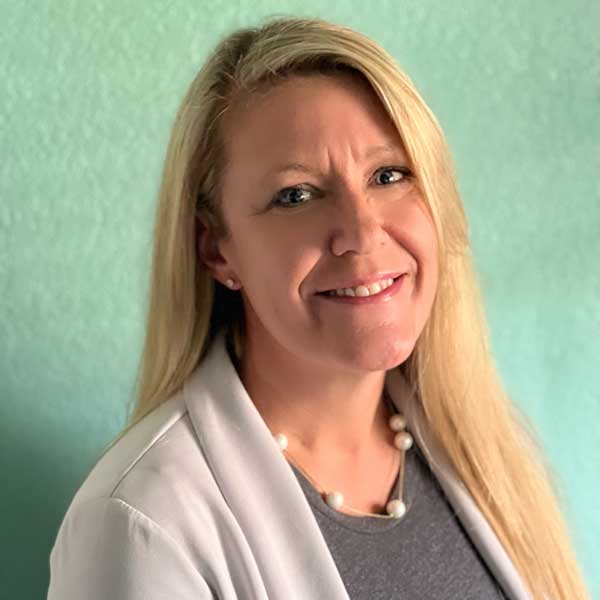 Nikki Brumley | Chief Financial Officer (CFO)
Nikki Brumley is the Chief Financial Officer for Bay Area Floors. Nikki joined the company in November of 2020 with over 25 years of experience in finance. She is responsible for the overall finance and accounting activities of the company – developing financial strategies, budget consolidation, cash flow management, debt management and collection, payroll processing, preparing company tax filing and improving efficiencies. Her industry background has focused on the home improvement market and includes accounting in real estate, property management, and large commercial &multi-family projects. Her most recent experience working for Interior Specialists Inc, a national design center for tract-home builders, has prepared her well for her current position.
"I am a flooring NERD. I LOVE flooring!" – Nikki Brumley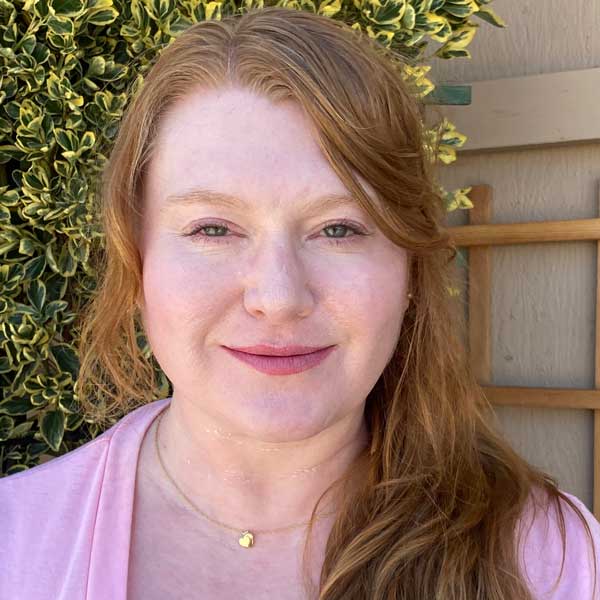 Cathy Cooper | Operations Manager
Cathy Cooper is the Operations Manager for Bay Area Floors and has been with the company for over 12 years. She is responsible for analyzing and improving organizational processes for the company, including labor management, scheduling, company policies and procedures, inventory management, compliance with California laws and regulations, quality and safety control, among other responsibilities. I'm honored to work with my staff and the best installers in Santa Cruz County. Our team is committed to keeping Bay Area Floors as the most efficient, innovative and trusted flooring company in the Bay Area. "
"The purpose of our company is to attract and keep customers…that's the bottom line!" – Cathy Cooper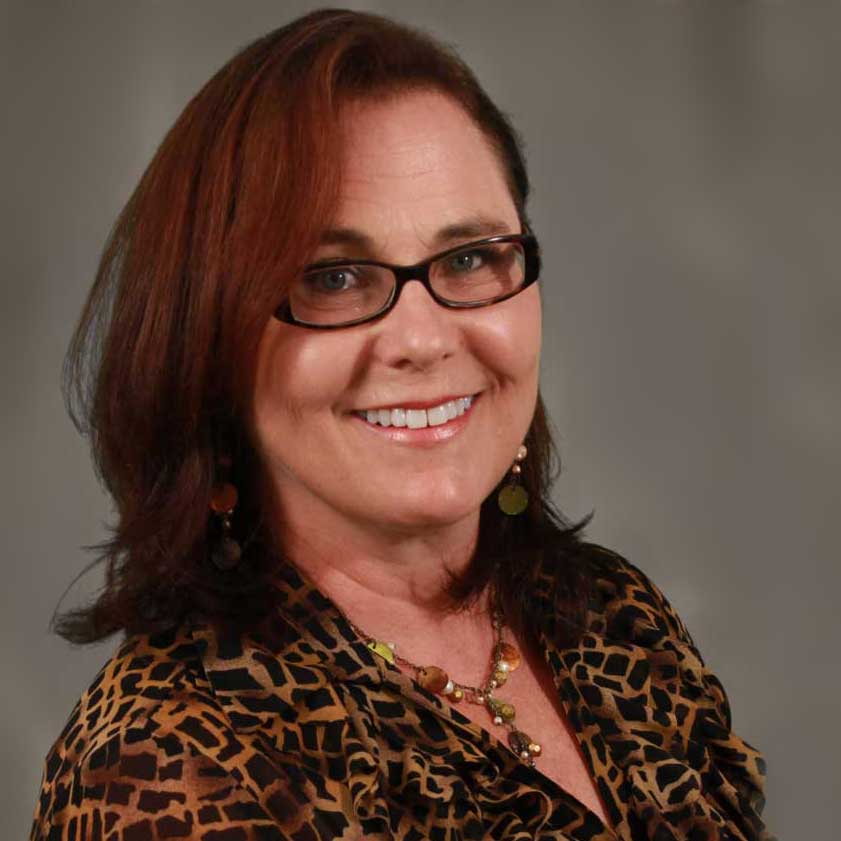 Nadine King | Showroom Manager
Nadine King has been a professional Interior Design for over 25 years. Her portfolio includes both commercial and residential projects, as well as set design. In her role at Bay Area Floors she is the "all around creative" for the company; curating the product offering in the showrooms, selecting in-stock flooring options, providing interior design consultations and managing company marketing, events and promotions.
"Your home should tell the story of who you are and be a collection of what you love" – Nadine King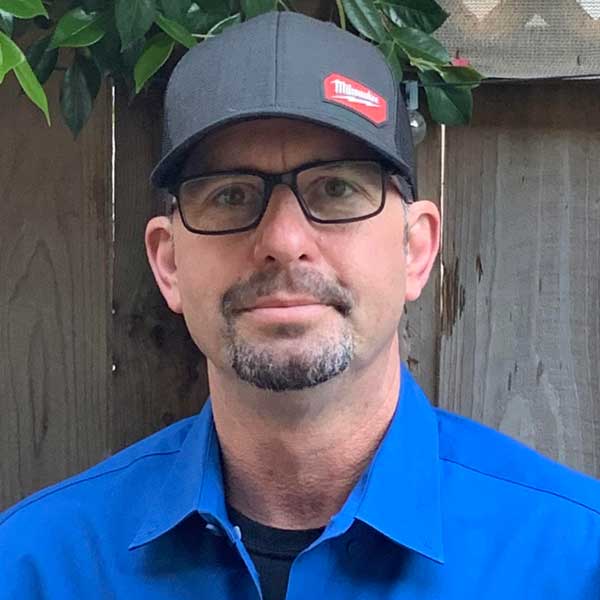 Tom Holmes | Field Operations Manager
Tom Holmes has been a flooring installer for over 25 years. In his position at Bay Area Floors he is responsible for quality control on all Bay Area Floors installations, making sure every project meets Bay Area Floor's standard of excellence . He prides himself on exceeding every customer's expectations.
"QUALITY is everyone's responsibility and we never have to stop getting better." – Tom Holmes